NC's Dentist Workforce Continues to Grow, But Mostly in 5 Counties
By Angela Seo, Evan Galloway
Jul 31, 2023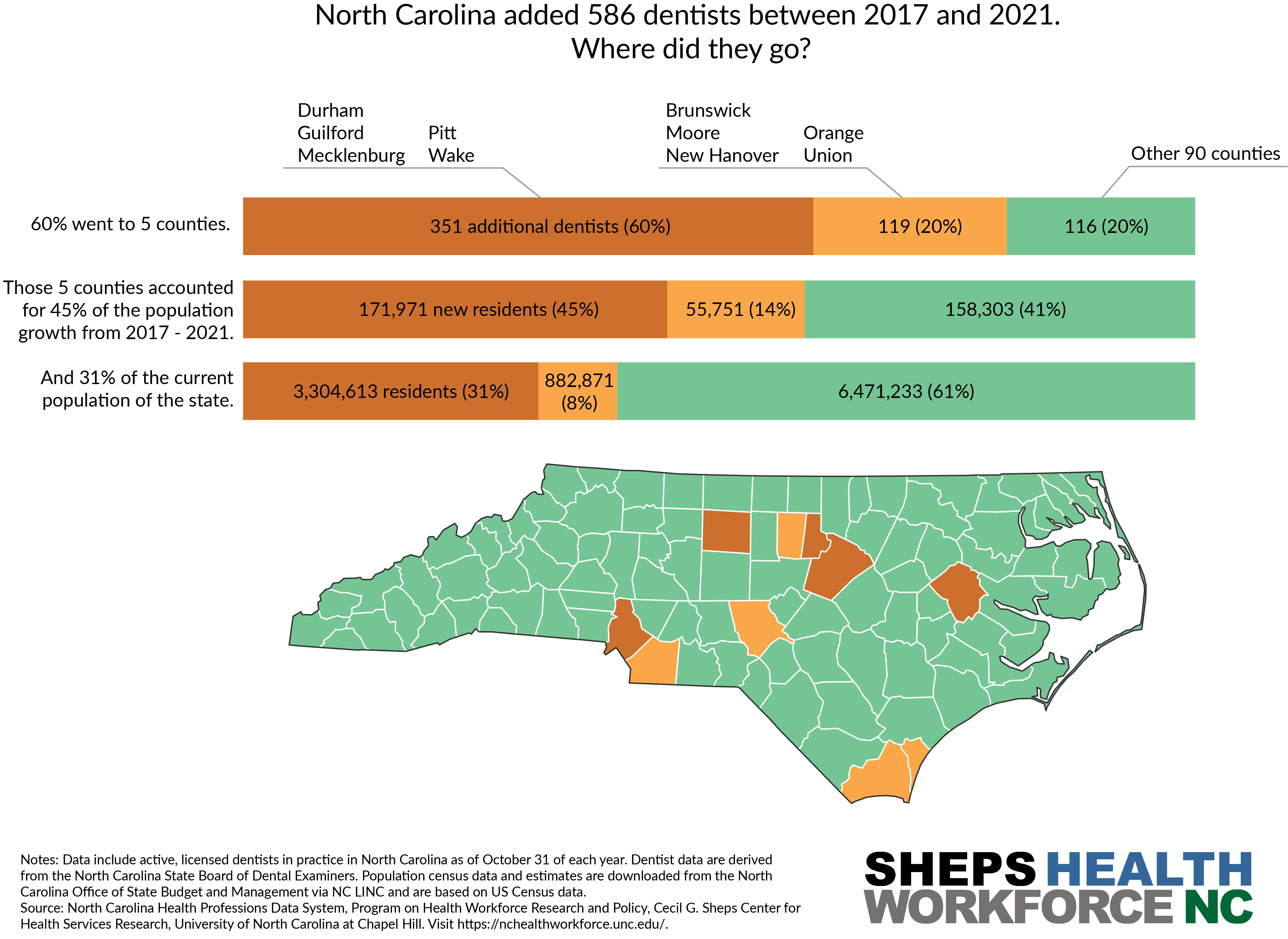 Where did NC dentists go?
NC has moved up in national rankings of dentists per capita, from 37th in 2017 to 24th in 2021.
Most of the dentist growth in the state occurred in 5 counties already well-supplied with dentists: Durham, Guilford, Mecklenburg, Pitt, and Wake. Another 90 counties gained only 20% of new dentists despite representing 60% of NC's population.