NC Health Professionals are Less Racially and Ethnically Diverse than the General Population.
By Julie Spero
May 7, 2018
The underrepresentation of health professionals who identify as American Indian, Black, and Hispanic in North Carolina's workforce suggests a lack of equity in opportunity to enter these fields.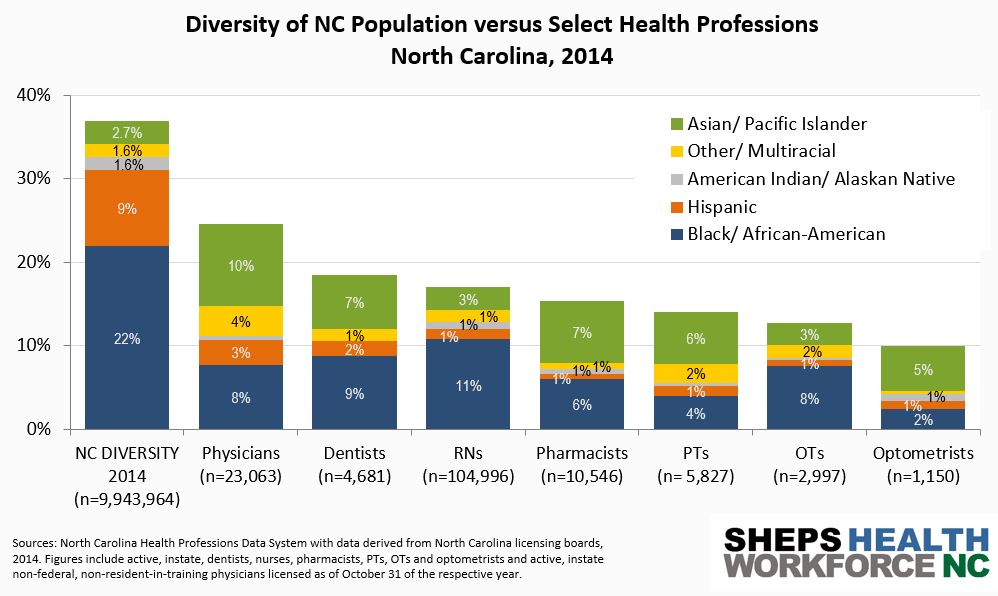 More data on NC's health workforce diversity are available here.